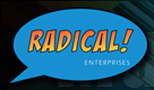 The Four Seasons (DVD + Bonus CD)

MRP: Rs. 299
EAN: 8904149210103
Catalog No: RADD 1010

Product Specifications:
PAL, Region: All, Sound: 2.0 Dolby Digital

Enter a world of beauty, peace, and tranquility, where nature's gentle sounds of falling water, rustling autumn leaves, and spring songbirds bring enjoyment and stimulation to baby's world. Your child will delight in the vibrant and ever-changing landscapes painted by all four glorious seasons, as only Baby Genius can capture. The Video of the Year Award Winner is yet another stroke of Baby Genius.