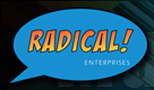 Favourite Sing-A-Longs (DVD + Bonus CD)

MRP: Rs. 299
EAN: 8904149210097
Catalog No: RADD 1009

Product Specifications:
PAL, Region: All, Sound: 2.0 Dolby Digital

Oodles of giggles with this sing-a-long funfest!

Children singing –it's precious, pure and good for them! An amazing group of Baby Genius characters create a musical funfest with marvelous sing-a-longs like Apple and Bananas and Itsy Bitsy Spider. Favorite Sing-A-Longs is fully animated and features lively music designed to capture kids' attention and teach rhymes and rhythms.