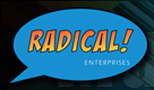 Mozart and Friends Sleepytime (DVD + Bonus CD)

MRP: Rs. 299
EAN: 8904149210080
Catalog No: RADD 1008

Product Specifications:
PAL, Region: All, Sound: 2.0 Dolby Digital

Praised by experts and academics, Mozart and Friends Sleepytime is Baby Genius' second award-winning video! Your baby is gently brought to slumber through relaxing images of playful puppies, cuddly kittens, flowing fields of flowers, and more…all played out on a musical bed of Mozart.