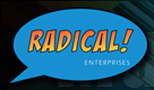 Over the years, we have built some very strong bonds and partnerships in the industry. We possess a comprehensive distribution network that spans across large format and independent retailers, book stores, toy stores, hyper markets, distributors and department stores throughout Tier 1 and Tier 2 markets in India.
Large Format Retail Chains:

We have strong partnerships with all large format home video/music, book and toy retail chains across the country. These partnerships ensure that our products are well promoted and stocked at retailers across the country.
Independent Retailers and Distributors:

We have also developed a robust network of independent retailers and distributors in Tier 1 and Tier 2 cities pan India. This segment ensures that our market reach is deep and our products get increased visibility.
Non-Traditional Outlets:

Our distribution stretches beyond the traditional home video and music retailers. We have developed a strong network of Non-Traditional outlets which include Book stores, Toy Stores, Baby Shops and Departmental Stores in order to ensure that we reach our target audience at as many retail points as possible. Based on the brands that we license we are constantly working on expanding this network to increase sales and product awareness

.
Online Retail:

We have partnered with several online retailers such as Flipkart, Indiaplaza, Hush Babies and Babyoye and are also working on increasing these partnerships in the forthcoming year.