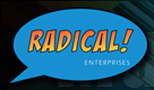 Below are some of the marketing exercises we carried out when launching the Baby Genius DVDs in India:

Pre-launch awareness

Prior to the launch, we met all major distributors and retailers across the country and gave them presentations about the range.

These personal meetings introduced the brand to our trade partners and generated an interest among them to sell.

Catalogues & samples sent to distributors, retailers & parenting magazines.
Packaging

Further to the international specification, an outer sleeve was designed, which was embossed and laminated.

This gave the DVD a higher visual appeal and made the product stand out over others in this category.
In-store Promotions


Increased product visibility through floor dispensers, table top dispensers & shelf talkers.

Over a 100 floor standing dispensers have been placed in retail stores throughout the country.

Built brand awareness through posters, danglers, floor stickers, banners & other visual merchandise.

DVD samplers given for airplay in stores.

In stores activities planned in April- art/coloring contests, games & video shows.

Book marks, stickers & other give-aways to be distributed to consumers at key national book stores & toy stores.
Print Publicity

Product review in the Feb isuue of Mother & Baby, India

Cross promotional tie-up with Mother & Baby to distribute vouchers to create more awareness