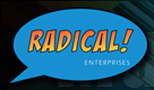 Pocoyo is a great new show with a blend of

humour

and

learning.

Your child will Learn Through Laughter as Pocoyo, an adorable 3 year old boy, and his friends – Elly, Pato, Loula and Sleepy Bird – explore the world around them.

In every charming episode Pocoyo explores something new- drawing pictures, making a new friend, solving a mystery and even finding a remote control that changes the colours of things around him!

Filled with sights and sounds perfectly tailored to encourage child development, Pocoyo is a multi-award winning preschool series especially designed to delight your child.
Pocoyo DVDs
Meet the Characters